SHMÚ vydal meteorologické výstrahy na



Display warnings
METAR in Approach Colour Codes
​​
Surface map information
The surface map provides information on:
current meteorological conditions at selected airports in Europe in the form of so-called a colour code which, on the basis of the colour scale as indicated in the legend, expresses their suitability for approach and landing with regard to the observed values ​​of visibility and the height of the cloud base at that time,
the ground pressure field expressed by lines of same pressure (isobars) and the designation of the centres of the pressure systems (L – low pressure, H - high pressure),
air flow in the ground layer expressed by dashed lines with an arrow (showing the direction of flow) and colour-coded flow speed (),
the distribution of cloud formations observed from the Meteosat satellite in the infrared band (expressed in shades of grey), and
position of fronts and frontal systems: red colour - warm front, blue colour - cold front, purple colour - occluded front and black dotted-dashed line - instability line.
Note: Meteorological fronts are analysed only in a three-hour step and, unlike other information on the map, with different validity!
Hydrological warnings: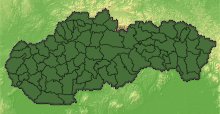 Flood activity degrees: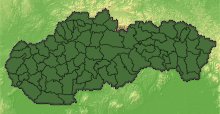 Varovný systém kvality ovzdušia: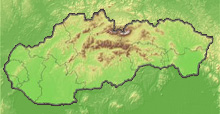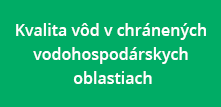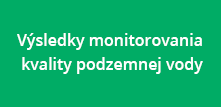 KLIMATOLÓGIA
| ANALÝZA | OKS

V tomto článku sme zhodnotili pôdne a meteorologické sucho a dopady sucha na poľnohospodárstvo a lesníctvo v jarnom a letnom ročnom období v roku 2021
SHMÚ
| ANALÝZA | ÚSEK HYDROLOGICKÁ SLUŽBA, ÚSEK CENTRUM PREDPOVEDÍ A VÝSTRAH

Hodnotenie aktuálneho hydrologického stavu vykonávame na základe operatívnych prietokových údajov z vybraných vodomerných staníc (VS) povrchových vôd, na základe operatívnych údajov hladiny podzemnej vody a výdatnosti prameňov vybraných monitorovacích objektov. Finálne spracované údaje v oboch hodnoteniach sa od operatívnych môžu líšiť.
SHMÚ
| ANALÝZA | NORBERT POLČÁK

Vážená odborná a laická verejnosť, dovoľujeme si vás informovať, že v týchto dňoch vyšlo prvé, tohtoročné číslo Meteorologického časopisu .
SHMÚ
| ANALÝZA | OKS, OMPAV

Júl 2021 sa zaradil medzi najteplejšie mesiace, resp. júly v histórii meteorologických meraní a pozorovaní na území Slovenska (obsadil prevažne 1. až 2. miesto aspoň od roku 1951). Uplynulý mesiac bol na väčšine meteorologických staníc v porovnaní s klimatickým normálom 1981 – 2010 teplotne silne až mimoriadne nadnormálny (veľmi až mimoriadne teplý), pričom významne ...
SHMÚ
| ANALÝZA | VALÉRIA WENDLOVÁ

V dôsledku tlakovej niže, ktorá sa k nám presúvala z Jadranu sme zaznamenali zrážky na celom území Slovenska z prehánok a búrok, resp. trvalého dažďa s najvyššími úhrnmi od 30 do 70 mm na strednom a severozápadnom Slovensku, inde s úhrnmi prevažne do 20 mm (maximálny denný úhrn bol 71 mm v Čadci - ...
METEOROLÓGIA
| ANALÝZA | MIROSLAV ŠINGER

Na Slovensku sme zaznamenali už druhé tornádo v tomto roku.