Meteogram - up to 3 days
The products are regularly updated four times per day (03:45 UTC - run from 00:00 UTC, 10:45 UTC - run from 06:00 UTC, 15:45 UTC - run from 12:00 UTC and 22:45 UTC - run from z 18:00 UTC).
Meteogram shows detail forecast for temperature, cloudiness, precipitation, pressure, speed wind and direction wind for selected geographical point. The horizontal axis shows time (day and hour in UTC) and the vertical axis shows value of selected parameter. Meteogram is available for selected geographical point in Slovak region with time step 1 hour up to 72 hours.Numerical model ALADIN is the main base for short range weather prediction at SHMI. There is highly recommended to contact meteorologists in case of serious event related with weather development.
Legend:
Teplota(cierna), MIN(modra) a MAX(cervena) v 2 metroch nad povrchom [st.C]
Temperature(black), MIN(blue) and MAX(red) at 2 meters above ground [deg.C]
Celkova(zlta), nizka(cervena), stredna(zelena) a vysoka(modra) oblacnost [%]
Total(yellow), low(red), middle(green) and high(blue) cloudiness [%]
Uhrn zrazok: dazd(modra) a sneh(seda) [mm]
Precipitation rate: rain(blue) and snow(grey) [mm]
Tlak(modra) redukovany na hladinu mora [hPa]
Mean sea level pressure(blue) [hPa]
Rychlost(modra) a narazy(zelena) vetra v 10 metroch nad povrchom [m/s]
Wind speed(blue) and wind gusts(green) at 10 meters above ground [m/s]
Smer vetra(cervena) v 10 metroch nad povrchom [svetove strany]
Wind direction(red) at 10 meters above ground [cardinal points]
Hydrological warnings: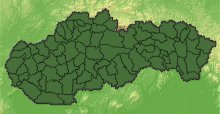 Flood activity degrees:
Varovný systém kvality ovzdušia: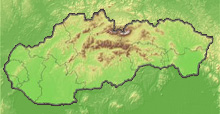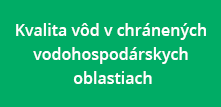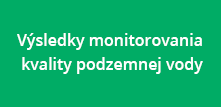 KLIMATOLÓGIA
| ANALÝZA | DALIBOR VÝBERČI, JOZEF PECHO, PAVOL FAŠKO, OLIVER BOCHNÍČEK

Je to pomerne nenápadné miesto v južnej časti Podunajskej nížiny, ktoré však bez zveličenia možno označiť za jednu z historických bášt vedeckého poznania u nás. Jeho príbeh sa začal odvíjať od nezištnej nadšenecko-dobrovoľníckej činnosti, a napokon stále pokračuje až do dnešných dní – nezastavili ho osobné rozmary, ani rôzne spoločensko-politické ...
KLIMATOLÓGIA
| ANALÝZA | JOZEF PECHO, DALIBOR VÝBERČI

Prechod výrazného studeného frontu cez územie Slovenska v dňoch 12. a 13.04.2021 bol zaujímavý nielen z meteorologického, ale aj z klimatologického hľadiska. Najmä na západnom Slovensku došlo v priebehu popoludňajších a večerných hodín 12.04. k mimoriadne rýchlemu poklesu teploty vzduchu. Napríklad na meteorologickej stanici Bratislava-Koliba klesla teplota vzduchu medzi 15:00 ...
SHMÚ
| ANALÝZA | OKS, OMPAV

Marec 2021 – bol na väčšine územia Slovenska teplotne podpriemerný (avšak v rámci normálu 1981 - 2010) a zrážkovo silne až mimoriadne podnormálny (veľmi až mimoriadne suchý).
SHMÚ
| ANALÝZA | OKS, OMPAV

Február 2021 – bol väčšinou teplotne normálny, vo vysokých horských polohách až nadnormálny, zrážkovo na západe a severozápade prevažne normálny, na strednom a východnom Slovensku väčšinou nadnormálny (vlhký) až silne nadnormálny (veľmi vlhký).
METEOROLÓGIA
| ANALÝZA | MIROSLAV ŠINGER

Prostredníctvom kamier SHMÚ prinášame trochu netradičný pohľad na porovnanie vzduchovej hmoty pred a po prechode studeného frontu.
METEOROLÓGIA
| ANALÝZA | MIROSLAV ŠINGER

Avizovaný vpád arktického vzduchu priniesol mimoriadne chladné počasie na horách, arktické dni aj v nižších polohách a silné nočné mrazy.