SHMÚ vydal meteorologické výstrahy na


Display warnings
Surface water quality
In paragraph 4 Act number 364/2004 Coll. (water act) indicate that the identification and evaluation of surface water quality monitoring and affecting the quality of surface water to provide the information needed for:
• the creation of policies for sustainable use of surface waters and their protection
• preparation and processing of River Basin Management Plans,
• performance on the national Water Resource Management Authority,
• public information and needs for the water management.

The objective of surface water quality monitoring under § 4 of the Decree no. 418/2010 Coll. on the execution of some provisions to the Water Act is to provide basic data on surface water quality (chemical and physical-chemical parameters, biological quality elements and microbiological parameters).
The national surface water quality monitoring programme in the Slovak Republic has been started in 1963.
Slovak Hydrometeorological Institute, Surface Water Quality Department, is responsible for the collection, validation and assessment of surface water quality data and archiving data from national monitoring network of surface water quality in Slovakia.
Contact
Ing. Jana Döményová
(head of Department of surface water quality)
Tel.: +421 2 59 415 318
Fax: +421 2 54 773 602
e-mail: jana.domenyova@shmu.sk
Ing. Lea Mrafková, PhD.
Tel.: +421 2 59 415 225
Fax: +421 2 54 773 602
e-mail: lea.mrafkova@shmu.sk
Hydrological warnings:
Flood activity degrees: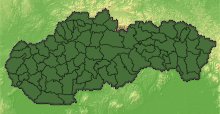 Varovný systém kvality ovzdušia: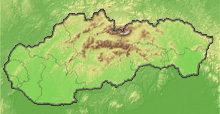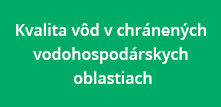 HYDROLÓGIA
| SPRÁVA | KATARÍNA MATOKOVÁ, MICHAELA BÍROVÁ OHPAV BA

Na väčšine územia Slovenska (s výnimkou Podunajskej a Východoslovenskej nížiny) sme za uplynulých 24 hod. (od 25. do 26. júla 2021) zaznamenali výdatné zrážky vo forme intenzívnych búrok.
KLIMATOLÓGIA
| ANALÝZA | JOZEF PECHO, DALIBOR VÝBERČI

Tropickým nociam, nepríjemne ovplyvňujúcim náš obvyklý spánkový režim, sme na Slovensku v doterajšom priebehu tohto leta čelili už viackrát a nevyhneme sa im ani v nasledujúcich dňoch. Početné dni so zaťažujúcimi nočnými hodnotami teploty vzduchu sa v súčasnej klíme stávajú naozaj neoddeliteľnou súčasťou najteplejšej časti roka. V tejto analýze sme sa ...
METEOROLÓGIA
| ANALÝZA | MIROSLAV ŠINGER, CYRIL SIMAN

Po suchom a relatívne chladnejšom období nás opäť čakajú horúce dusné dni s búrkami, aj saharským prachom.
KLIMATOLÓGIA
| ANALÝZA | JOZEF PECHO, DALIBOR VÝBERČI, PAVOL FAŠKO, OLIVER BOCHNÍČEK

Dlhé série dní s vysokými teplotami vzduchu mávajú obzvlášť negatívny účinok na prírodu aj spoločnosť, a azda najpríznačnejšie je to v súčasnej klíme práve v najteplejšej časti roka, kedy takéto série znamenajú výskyt vĺn horúčav. Rovnako ako po úvodnej vlne horúceho počasia v júni, aj s koncom druhej takejto tohtoročnej periódy ...
HYDROLÓGIA
| ANALÝZA | ÚSEK HYDROLOGICKÁ SLUŽBA, ÚSEK CENTRUM PREDPOVEDÍ A VÝSTRAH

Hodnotenie aktuálneho hydrologického stavu sa vykonáva na základe operatívnych prietokových údajov z vybraných vodomerných staníc (VS) povrchových vôd, na základe operatívnych hodnôt hladiny podzemnej vody a výdatnosti prameňov vybraných monitorovacích objektov. Finálne spracované údaje v oboch hodnoteniach sa od operatívnych môžu líšiť.
METEOROLÓGIA
| SPRÁVA | IVAN GARČÁR
Meteorológ SHMÚ Miroslav Šinger pripravil článok do internetového spravodajského portálu aktuality.sk pod titulkom Vyskytne sa silné tornádo aj u nás?