SHMÚ vydal meteorologické výstrahy na


Display warnings
METAR in Approach Colour Codes
​​
Surface map information
The surface map provides information on:
current meteorological conditions at selected airports in Europe in the form of so-called a colour code which, on the basis of the colour scale as indicated in the legend, expresses their suitability for approach and landing with regard to the observed values ​​of visibility and the height of the cloud base at that time,
the ground pressure field expressed by lines of same pressure (isobars) and the designation of the centres of the pressure systems (L – low pressure, H - high pressure),
air flow in the ground layer expressed by dashed lines with an arrow (showing the direction of flow) and colour-coded flow speed (),
the distribution of cloud formations observed from the Meteosat satellite in the infrared band (expressed in shades of grey), and
position of fronts and frontal systems: red colour - warm front, blue colour - cold front, purple colour - occluded front and black dotted-dashed line - instability line.
Note: Meteorological fronts are analysed only in a three-hour step and, unlike other information on the map, with different validity!
Hydrological warnings: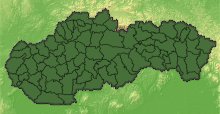 Flood activity degrees: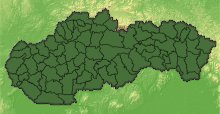 Varovný systém kvality ovzdušia: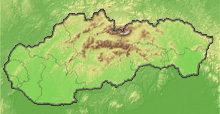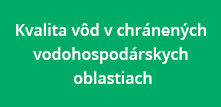 METEOROLÓGIA
| ANALÝZA | MIROSLAV ŠINGER, CYRIL SIMAN

Po suchom a relatívne chladnejšom období nás opäť čakajú horúce dusné dni s búrkami, aj saharským prachom.
KLIMATOLÓGIA
| ANALÝZA | JOZEF PECHO, DALIBOR VÝBERČI, PAVOL FAŠKO, OLIVER BOCHNÍČEK

Dlhé série dní s vysokými teplotami vzduchu mávajú obzvlášť negatívny účinok na prírodu aj spoločnosť, a azda najpríznačnejšie je to v súčasnej klíme práve v najteplejšej časti roka, kedy takéto série znamenajú výskyt vĺn horúčav. Rovnako ako po úvodnej vlne horúceho počasia v júni, aj s koncom druhej takejto tohtoročnej periódy ...
HYDROLÓGIA
| ANALÝZA | ÚSEK HYDROLOGICKÁ SLUŽBA, ÚSEK CENTRUM PREDPOVEDÍ A VÝSTRAH

Hodnotenie aktuálneho hydrologického stavu sa vykonáva na základe operatívnych prietokových údajov z vybraných vodomerných staníc (VS) povrchových vôd, na základe operatívnych hodnôt hladiny podzemnej vody a výdatnosti prameňov vybraných monitorovacích objektov. Finálne spracované údaje v oboch hodnoteniach sa od operatívnych môžu líšiť.
METEOROLÓGIA
| SPRÁVA | IVAN GARČÁR
Meteorológ SHMÚ Miroslav Šinger pripravil článok do internetového spravodajského portálu aktuality.sk pod titulkom Vyskytne sa silné tornádo aj u nás?
HYDROLÓGIA
| SPRÁVA | JANA POÓROVÁ, RADOSLAV KANDRÍK

Slovenský hydrometeorologický ústav vypracoval na základe poverenia vydaného Ministerstvom životného prostredia SR v súlade s čl. I § 6. ods. 2 zákona č. 305/2018 Z. z. o chránených oblastiach prirodzenej akumulácie vôd a o zmene a doplnení niektorých zákonov Správu o kvalite vôd v chránených vodohospodárskych oblastiach za rok 2020 ...
KLIMATOLÓGIA
| ANALÝZA | JOZEF PECHO, DALIBOR VÝBERČI, PAVOL FAŠKO, OLIVER BOCHNÍČEK

Od mimoriadne vysokých teplôt sme si oddýchli iba nakrátko a po vyše dvojtýždňovej vlne horúčav, ukončenej v presnom súbehu s koncom minulého mesiaca, sa na Slovensku hneď v polovici prvej júlovej dekády rozbehlo druhé takéto obdobie v rámci tohtoročného leta. V jeho priebehu sme v strede aktuálneho kalendárneho týždňa zažili ...