Twinning project SK05/IB/EN/01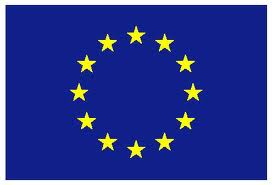 Establishment of the Environmental Quality Standards for Water and Strengthening of Regional and District Environmental Offices for Implementation of Water Controls and Monitoring
The project was realized in two years (June 2006-until June 2008), the project were financed from EÚ funds and co-financing from national public funds. Implementing Agency was Central Finance and Contracting Unit (CFCU) part of Ministry of Finance. The Slovak side was representing by Slovak Hydrometeorological Institute (SHMI) with Slovakian project manager with overall responsibility of the Ministry of Environment and foreign twinning partner was Agency for Co-operation of Local Authorities, Italy with their project manager.
The purposes of the project were to
• establish a communication network and a Management Information System at regional and district level, to co-ordinate the control and reporting activities and to implement an effective feedback with central government agencies ;
• establish Environmental Quality Standards (EQS) for dangerous substances covered by the List of Relevant Dangerous Substances for the Slovak Republic in the Programme of Pollution Reduction, implementing the provisions of Article 7 of Council Directive 76/464/EEC, which requires the setting of quality standards and emission controls.
Working plan and project activities was lay out in 4 components:
COMPONENT 1
Environmental Quality Standards for dangerous substances relevant for the Slovak Republic (on the List of Programme Pollution Reduction).
COMPONENT 2
Communication network and management information system able to perform collection, elaboration and transmission of data for required reporting, for process of issuing permits.
COMPONENT 3
The "Training of Trainers" approach to ensure in the near future the diffusion of the project results all over the Slovak territory
COMPONENT 4
Inter-institutional network - the possibility of establishing and sharing of a set of common information standards through formal agreements between involved institutional subjects.